Ariana Grande's "thank u, next" music video broke Youtube records when it was released. The video now holds the record for most views of a Youtube video within the first 24 hours of release. It also set the record for the most-viewed video that used YouTube Premiere, a new feature that lets viewers watch a scheduled video simultaneously, similar to a movie or TV show premiere.
Part of the of the video's charm, comes from the fact that it pays homage to iconic films from the early 2000's. It's interesting to note that all the films referenced in the "thank u, next" music video feature empowered female leads. Mark Water's 2004 film "Mean Girls" is already a giveaway, but what other films and movie references are in the music video? In case you missed it, here are all the movie references in Ariana Grande's "thank u, next".
Mean Girls (2004)
The start of the music video shows a series of testimonials from notable personalities such as Colleen Ballinger (aka "Miranda Sings"), Troye Sivan, and Gabi DeMartino, talking about how they admire Ariana Grande. This mirrors a similar scene in "Mean Girls", where students of North Shore High School share in an interview how much they "love" Regina George.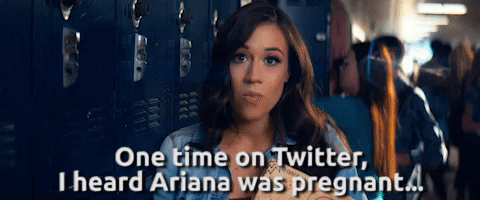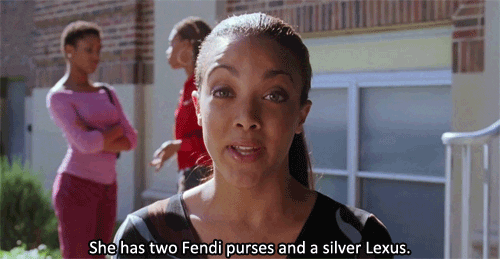 One of the testimonials is made by actress Stefanie Drummond, who played Bathany Byrd in the movie.
Speaking of Bethany Byrd, remember when she said ""One time she punched me in the face, it was awesome!" Gabi DeMartino also gives her own version of the line in the music video.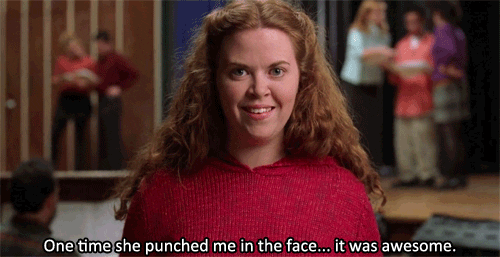 Jonathan Bennett, who played Aaron Samuels in "Mean Girls", makes several appearances. His line in the video about his hair looking sexy pushed back, is a reference to another scene in the movie, where Regina George taunts Cady by flirting with Aaron, saying that his hair looks sexy pushed back.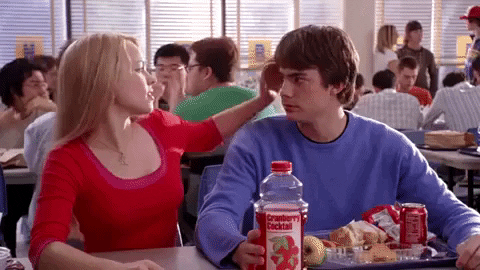 Ariana Grande has a "Thank u, Next" scrapbook, which is obviously the nicer version of the Burn Book from "Mean Girls".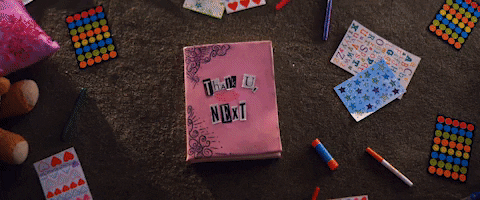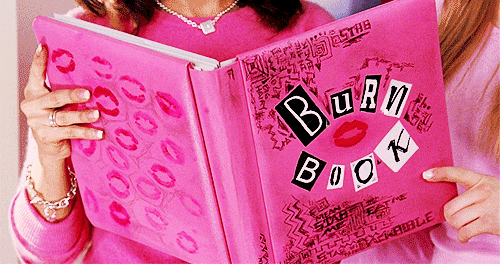 There's also a recreation of the slow-mo walking scene of the Plastics.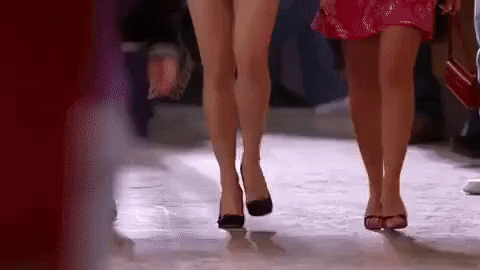 What is a "Mean Girls" parody without the infamous Jingle Bell Rock dance scene?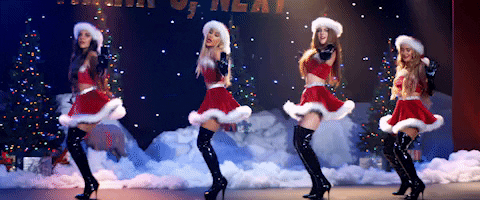 The original cool mom, Mrs. June George also makes an appearance. But instead of Amy Poehler, we have Kris Jenner *sigh*.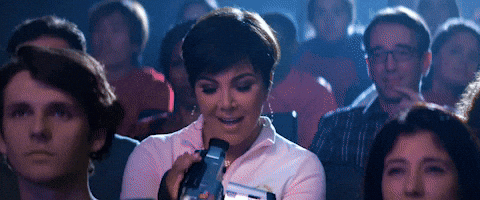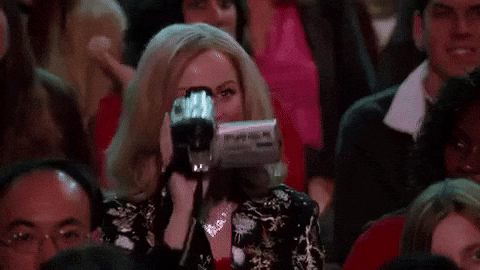 Bring It On (2000)
Do those cheerleading uniforms look familiar? That's because those are the uniforms of the Rancho Carne Toros and the East Compton Clovers – the rival cheerleading squads in Peyton Reed's 2000 film, "Bring It On".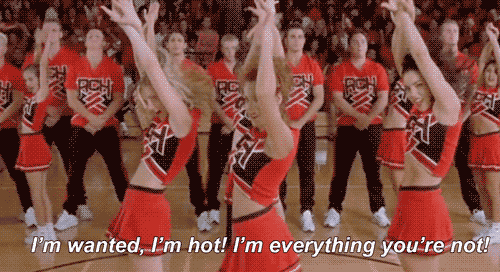 That weirdly flirty toothbrushing scene with Ariana Grande and Matt Bennett of "Victorious" is a recreation of a similar scene in "Bring It On", with Kirsten Dunst as Torrance Shipman and Jesse Bradford as Cliff Pantone.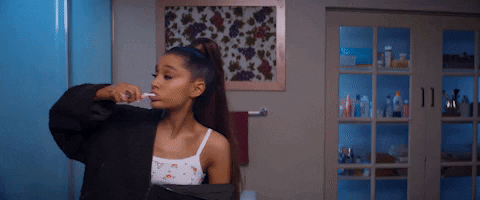 Much later in the film, Cliff gives Torrance a tape labelled "To Torrance From Cliff". Ariana also has her own tape – labelled with "To Ari from Ari". Ariana then goes off in a wild dance on top of her bed with her pompoms, just like Torrance.
13 Going on 30 (2004)
Nope, that dollhouse Ariana is carrying is not inspired by Ari Aster's horror thriller, "Hereditary". It is in fact lifted from  Gary Winick's 2004 film, "13 Going on 30".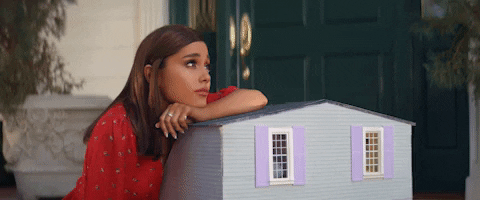 The scene where Ariana cries as someone in the background prepares for a wedding, is inspired by the final scenes in "13 Going on 30", where Jennifer Garner's Jenna Rink leaves in tears as the love of her life is getting married.
Legally Blonde (2001)
Later on in the video we see Ariana driving a sleek, shiny 2000 Porsche Boxster 986 – the same car driven by Reese Witherspoon's Elle Woods in Robert Luketic's "Legally Blonde".
Several scenes from the film were recreated in the music video, including the scene where Elle Woods arrives on campus dressed all in pink, and when she lounges in the lawn (yep still wearing pink).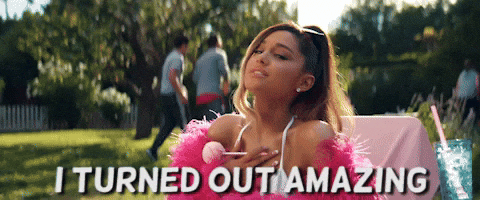 Elle has her pet chihuahua, Bruiser. Ariana on the other hand, has her pet, Toulouse.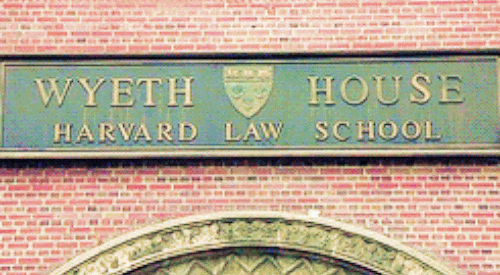 Bruiser though is not the only character that Toulouse is channeling. We also see the him floating on the pool, similar to the pool video that Elle Woods made to apply to Harvard.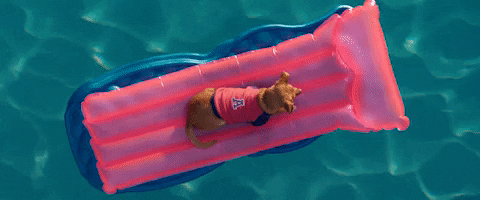 Yep, that orange Macbook has the same design as Elle's laptop in the movie!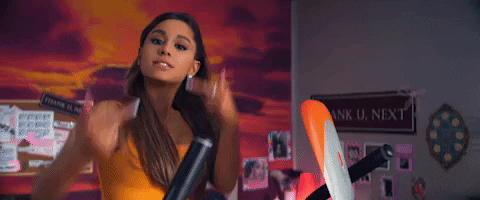 Jennifer Coolidge, who played Paulette in "Legally Blonde", reprises her role, re-enacting the salon scene in the movie. She's even wearing the same outfit!
Ariana also does her own version of the "bend and snap", which in the movie is a maneuver that supposedly gets a man's attention (with a 98% success rate!).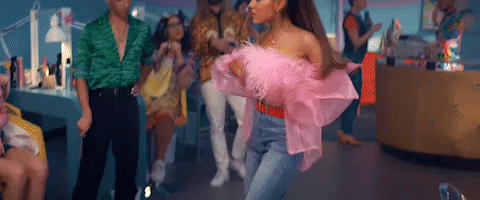 And the guy that they're trying getting the attention of? It's the UPS guy, except in the music video, he's working for "BDE" (referring to the Twitter joke "Big D*ck Energy).
There are lots of other Easter Eggs peppered throughout the "thank u, next" music video, not all of them necessarily about movies. Needless to say, there are references about Ariana Grande's past relationships, controversies, and rumors. Ariana seemed to have taken all this energy together and turned it into a fun yet emotional love letter to her exes (and maybe, to her favorite movies too!).
Did we miss anything? Share them with us in the comments below!