News regarding a forthcoming "They Live" sequel propped up today when Master of Horror-cum-Synthmeister John Carpenter spoke with Den Of Geek and dropped this little bombshell:
"There was a feature film. It was a feature film called Resistance, written by, oh, the guy who did the Apes movies. Matt Reeves. But then he moved on."
With Reeves out of the picture, the interviewer asked Carpenter about the possibility of him taking directing helm. "Well, I'm not gonna tell you about that, because it might be closer to reality than you think," Carpenter said. "The sequel is, well, we'll see. We'll just have to see."
This can very well be Carpenter's coy way of saying: "while yes, there are plans, nothing is so far inked, so don't get your hopes up."
Still, there's a good chance that "They Live" gets its sequel, especially because of the current political climate. The 1988 original, written and directed by CArpenter himself, overtly wrestled over 80's Reaganomics and provided a needle-sharp cynical view of consumerism and mass media. It's about a drifter (played by Rody Piper) who chances upon what I like to call "woke glasses" and discovers a new world—filled with vile otherworldly creatures and rituals—veiled under our modern society.
It also brought us priceless moments like this.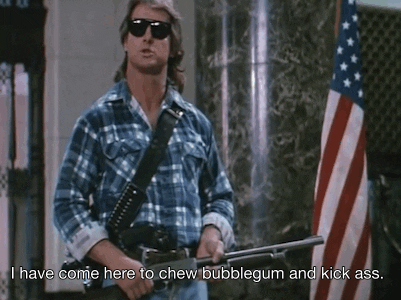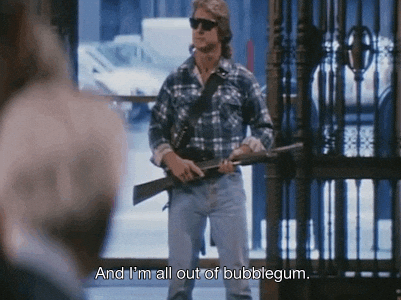 It's kinda hard to imagine a "They Live" movie without Piper at its center, but as a fan, this writer will take what he can get.
Details are still obviously sparse, but should this project move any way forward, we'll be sure to let you know.
Carpenter is meanwhile busy promoting the reboot/sequel to his 1978 seminal horror classic, "Halloween". It's directed by David Gordon Green, who co-wrote the screenplay with his creative partner, Danny McBride. I'm set to watch this supposedly great piece of genre filmmaking next week, and I hyperventilate in exponentially intense spurts as days pass. I'm very excited.
Anyway, catch the "They Live" trailer below.