An inhumane amount of development happens even over the weekend, and there's only so much your trusty Unreel team can cover. So, say hello to "Weekend Dispatches", a weekly news roundup we're starting in a bid to catch up with developments that have dropped over the last weekend and beyond.
This week, we round up some new trailers, many lifted from the recently concluded Cannes Film Festival, and some quietly dropped by their respective studios. Plus: initial reactions on Ruel Bayani's infidelity drama, "Kasal".
Here's what you missed last weekend:
Trailer for Gaspar Noe's new film, "Climax", drops
"Climax", the latest title from the controversial French auteur, Gaspar Noe, is a pulsating, sangria-drenched fever dream. That, at least, is my takeaway from the sixty-second teaser-trailer released days prior its premiere at Director's Fortnight at the 2018 Cannes Film Festival.
The film, which casts Sofia Boutella ("Kingsman: The Secret Service") as its lead, is set in "the mid 90's, where 20 urban dancers join together for a three-day rehearsal in a closed-down boarding school located at the heart of a forest to share one last dance. They then make one last party around a large sangria bowl." Alongside the trailer, the film also dropped a poster (to the right). A24 is nearing handshakes for the film's distribution rights, ensuring a wider release than its native France—hopefully, it reaches the Philippines too.
Watch the trailer:
"Kasal" isn't faring well with critics and audience alike
No less controversial: Ruel Bayani's new drama, "Kasal". Not to be confused with Jose Altarejos' 2014 indie darling, the new film stars Bea Alonzo, Paulo Avelino, and Derek Ramsay as the film's love triangle ostensibly no different from his previous infidelity dramas such as "No Other Woman". But as Philbert Dy's tweetstorm suggests, you might want to readjust your expectations—fair warning: if you don't want spoilers, skip Phil's Twitter thread. But the consensus is clear: the film is not very good.
Of the film, Rappler's film critic Oggs Cruz says: "The film is staunchly melodramatic and its emotional thrusts are grounded not on the humanity of its characters, but on how they cartoonishly react given the most ludicrous of situations." The two reviews on Letterboxd (at the time of this writing) rate the film with one-star, with one of the reviews, stating: "Even Goyo could not save this."
We're still looking to catch it in theaters for a proper review, but boy things aren't looking good for this film.
Star Cinema quietly dropped trailer for "Ang Misyon"
Last week, the trailer for "Ang Misyon", a new film based on the Marawi siege, has debuted (via the Star Cinema YouTube channel). The film is directed by Ceasar Soriano and stars Martin Escudero as a bipolar Maute Islamiyah extremist. The film is due out May 30th, and it will be distributed by ABS-CBN via CineScreen, Inc., the company's theater operations subsidiary.
Watch the trailer below:
Hirokazu Kore-eda's "Shoplifters" wins the Palme d'Or at the 2018 Cannes International Festival
"Shoplifters," a new family drama from Japanese director Hirokazu Kore-eda, has won the Palme d'Or at the recently concluded Cannes 2018. This is historic, being that it's the first Asian film to take home the award since 2010, when Apichatpong Weerasethakul's "Uncle Boonmee Who Can Recall His Past Lives" won the same award. The film stars Lily Franky (of "Like Father, Like Son" fame), Ando Sakura, Matsuoka Mayu, and Kiki Kilin. Cate Blanchette, who was part of this year's jury, handed Hirokazu the award.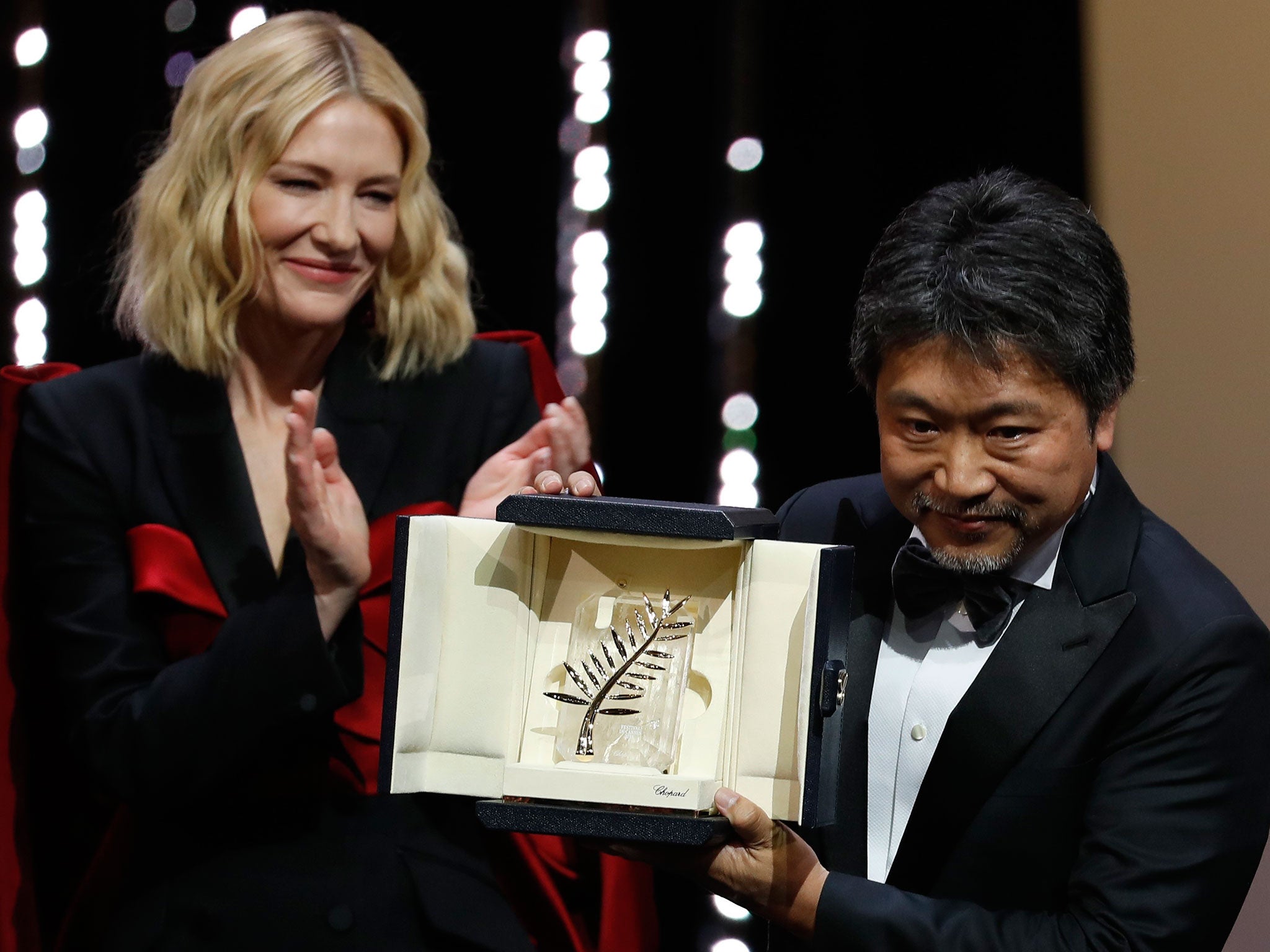 I'm hoping this reaches Philippine theaters, at the very least in one of our international fests. Long live, Asian cinema!
"Jurassic World: Fallen Kingdom" used a lot of practical effects, and the movie doesn't want you to forget it
Onto some Hollywood films. A new featurette for J.A. Bayona's "Jurassic World: Fallen Kingdom" has it dropped, it seems, to remind us for the nth time that his film used a lot of practical effects. And looking at the new clip, the tech seems pretty spot-on, and the monster designs uncannily lifelike.
Watch it for yourself below.
"X-Men: Dark Phoenix", a movie with many aliens in it, will be "real and grounded"
The "X-Men" franchise is in a very hokey position. The movies are begrudgingly misaligned, which is also how it affords to essentially "correct" its mistakes. The new film from Simon Kinberg, "X-Men: Dark Phoenix", is such a film, retelling the story of Jean Grey (Sophie Turner) and her eventual unbecoming.
According to a new interview with Kinberg via Entertainment Tonight, that story will be told in a completely new light, one that will be "real and "grounded". He says that his take will be much more loyal to the comic books than Brett Ratner's—dismal!—"X-Men: The Last Stand". He also notes that they're adding extraterrestrials into the film's mix, which, according to him, hasn't been done in the "X-Men" franchise before.
Guess he missed Shatterstar in "Deadpool 2", with green alien blood and all.
This week's trailer dispatch: "Whitney", "Sorry to Bother You", "Burning", and more
There are plenty of trailers that have come out last week, including some imports from the Cannes Film Festival. Beyond that, there are a few notable ones, including a riotous muppet action-comedy-thriller called "The Happytime Murders", and a boundlessly precious collaboration between Keanu Reeves and Wynona Ryder in "Destination Wedding".
Check out this week's trailer dispatch: